by Susan Silverman
It has been two months since my family returned from our three year European adventure. I knew the hardest thing about returning to the United States was finding a job…in my field, at the level I left, and at the salary that I was making previously. As I wrote in January, the research data shows that it is almost impossible to return to the working world at the seniority, professional level, and salary you were getting before you stepped away to take care of kids, parents, or whatever. The data is against us.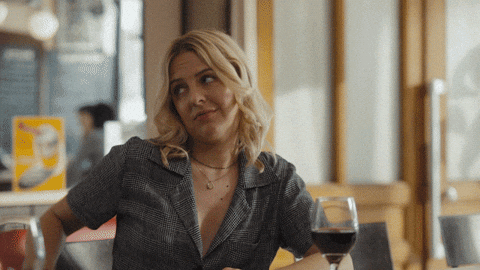 In my experience, the data is at least partially right. But before I fill you in on my results, I want to share some tips that proved helpful in my search.
Network! Rule No. 1 of job hunting: reach out to your social circle, friends in your adult sports team, the postman, ANYONE. You never know who might know someone. I was emailing people left and right even before we returned to the States to set up meetings, coffee talks, or online chats to discuss the current status of my field, learn about potential professional opportunities, or just pick up the latest industry gossip.
Know What You Want and Who You Are! So you want to network, but what do you say? In less than 30 seconds, you need to clearly state who you are, your strengths, and the type of job you are looking for, preferably with minimal industry-specific jargon. Think of it as being your own public relations expert who is selling YOU, your skills, and goals. My "PR pitch" highlights my experience in international affairs while stressing my desire for a deputy project manager or chief of staff-type role. Check out Career Sidekick's great article for specific tips.
Be Active! Spending all your time on the internet searching and applying for jobs is futile at best. I found that when you apply to a job online you are lucky to get an email rejection back. (And for my soapbox moment of the day: if you take the time to complete a job application, the least a company can do is respond saying yes we are interested, or no we aren't. The lack of politeness on the part of companies to potential employees is beyond awful.) So when you find a job you want to apply to, avoid having it end up in the resume abyss by checking LinkedIn to see if you know anyone at that company—or even have a friend of a friend—who is willing to forward your resume to the hiring manager. Added bonuses for you both: your friend can potentially offer a word of support for your application, and some companies offer credit to employees who help identify talent. I employed this tactic a few times, but admittedly even then only heard back from a recruiter once.
If you follow these steps, you'll hopefully end up with an offer or two. The big question then is, do you take any job or do you wait for the right one?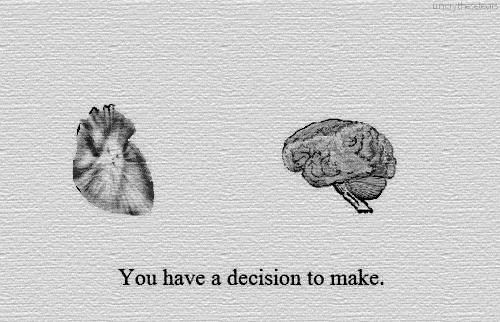 Jumping back into the job market can make you so antsy to take any job. Yet, after a number of years, you may have a better idea what you want to be doing. You may have financial constraints, or spousal preferences to contend with. Then there's always the question of whether to accept the bird in the hand, which will fill in that resume gap, knowing that it's only a temporary stop for you while you continue to look. Or maybe you have the time to continue looking for the perfect position.
So, Dear Readers, here's what I did. Prior to returning to the States, I networked. I asked former supervisors to review my resume; and I updated my resume to include things I did while I wasn't working to show transferable skills. I became a super-user on LinkedIn, commenting on contacts and stranger's posts to get my name out there.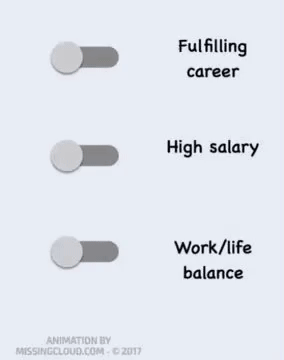 In the end, I put in a lot of effort and found that it yielded limited results. Still, I was offered and accepted a position with the firm I left three years ago when we decided to move overseas. (See, networking!) The job is part-time so I can navigate the new world of work-family responsibilities. The commute is short. It gets my foot back into the professional world I want to be in. And finally, it is a paycheck. As a stay-home-parent, I felt guilty on a regular basis that I was not helping with the financial well-being of our family, so this is a step in the right direction. But the job is a lateral career move. It's purely administrative where I would prefer a more strategic role that would more fully utilize my skill set. And it doesn't come with all the benefits I'd hoped to attract as part of an employment package. So I'm looking at this job as a stepping stone – one that will get me back into the field and give me some time to figure out where to go from here. 
I've only been on the job a few days, and already I can see there's going to be a lot to manage, both in this new role and in figuring out how working again impacts roles back at home – not to mention how to find time to continue my career search while juggling these two transitions. So I'll keep you posted. And, if you've had any similar experiences lately, I'd love to hear about them in the comments section.
Susan's frustration with the lack of industry sure resonates – especially with anyone who's been looking for a job, or an agent, or a publisher. The problem, I've heard from industry insiders, is that email or online applications have made it so much easier for people to apply for positions that recruiters (or agents) get hundreds of responses for any single vacancy. It's more than they can process, which means that they're looking for ANY reason to ignore most of the pile and focus on a few select candidates. Thanks, Susan, for giving us some solid tips on how to make sure you we can be one of the select few. Congratulations on your job search success, and good luck with the continued hunt.
–Thea
Welcome back to the U.S. and congratulations on your new position, Susan! Thank you for sharing what you did to land your new job and the great tips. I look forward to hearing your thoughts on all of the transitions you're making!
–Julie