Sometimes parenthood seems the longest exercise in learning how to do 180-degree turns, doesn't it?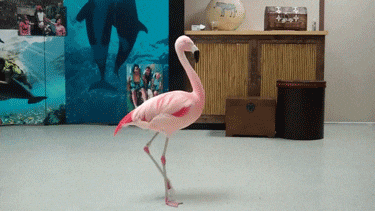 It started with the shift from summer travel mode to summer camp mode last week. The preparation was mostly mental: getting our son excited to go to camp after a summer free of morning drop offs. For me, it was about switching my brain from full-time mom/activity director to writer. I spent at least a week pirouetting through mental checklists of all the writerly activities I wanted to get done in that blessed summer camp week. My brain churned with neglected projects that represented well more than a week's worth of work. So on Monday morning, we accomplished the logistical maneuvers to get us out of the house with all the summer camp necessities…only to hit a heart-wrenching plot twist. 
Someone (and by 'someone', I mean me) hadn't actually submitted the camp registration. The roster was full and my son's name was not on the list. After an awkward conversation with two separate (and incredibly nice) members of the camp staff, we were back in the car headed home.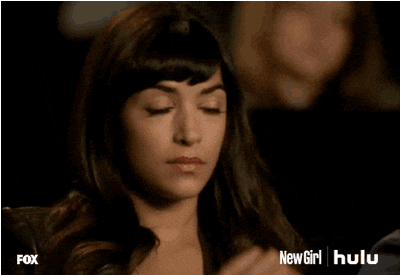 SPIN!
After a week of up-selling camp, I had to execute a hard right turn to keep my kid from feeling the sting of rejection. The reminder of what he was missing as fresh and uncomfortable as the shoes, wet with dew from the summer camp fields, we were both wearingMy brain went into overdrive trying to figure out how to keep the week from being a total disaster. The problem was, all the items on my writing to-do list were screaming like passengers going down in a plane crash, and it was hard to think (or breathe normally) for all their small tragedies.
PIVOT!
I'm only a little embarrassed to admit that I held it together for approximately 30 seconds after my husband took our son to walk the dogs, giving me a few moments to "look at the calendar." The words "summer camp," scrawled across the week some months before, reduced me to a sniffling mess. It was partially embarrassment that I'd somehow managed to fail at a fairly basic parent task. It was partially concern that my failure would cause our son to feel sad and/or disappointed all week. And it was at least 50 percent despair at the sudden loss of precious writing time, sandwiched as it was between six weeks of travel and the start of a new part-time job.
I won't lie. I didn't have a great plan for the rest of the week by the time they got back from their walk, but my husband and I cobbled together a plan for the rest of the day that even enabled me to get in a couple of hours of writing time. This achievement alone – the resumption of writing tasks after a summer of spur-of-the-moment snatches of writing time – made me feel orders-of-magnitude better. And by the time I turned in for the night, I had a plan for the week that I felt alright about. 
Want to know the secret? I did the one thing I knew I should have done earlier in the summer, that I'd intended to do all along, but that somehow had gotten subsumed by summer spontaneity:
I prioritized my writing time.
It was as simple as that. Before I went to bed, I reached out to all the people with whom I'd scheduled coffees or lunches that week, justifying the time with friends because I'd have all sorts of other time to write (and because friends are precious and we DO have to make time for them but more on that in another post) – and I postponed those dates. It was hard (so hard) to do, but in the end, everyone understood. And it gave me the flexibility to rearrange the days that week to include three hours a day of writing time, while spending afternoons doing something fun with our son.
Pivot again!
Tuesday morning felt better than I would have thought possible on Monday. I got some writing time in. I talked to our son about our new plan for the week. My husband jumped in with ideas. We were all feeling good about it as I headed back up to my office to get a little more done. Then the phone rang. A space had opened up at camp. It was only for a half day – did we want it? They could take our son immediately and for the rest of the week!
SPIN, SPIN, SPIN
Having just gotten our son on board with the new plan for the week, this development wasn't an easy sell. To him, it felt like jumping the tracks. A flurry of packing and reassurances followed: the half-day schedule would still allow us to do the fun activities we'd just discussed, but would also enable him to have more fun in the mornings when both of his parents would be working. It was a hard mental shift for him, but when I picked him up from camp a couple of hours later, he was beaming and announced it was "the best day ever!"
I had to agree. After I'd dropped him, I ran to the library and spent 90 focused minutes writing. It felt amazing! And even with all the plot twists and pivots the week had dealt out, I somehow managed to achieve two of three goals I'd set for the week by lunchtime on Tuesday.
The thing is, I'm pretty sure the week would have turned out just fine even if camp hadn't come through. Camp became the icing on the cake rather than the mortar holding the week together, because I shifted my mental approach and put the writing time first. That gave me the mental space to better help my child adjust to his changing world. Because life is always taking you in a direction you could never have anticipated – it's what makes it such great fodder for amazing stories. For me, this week was about remembering that I have to make time for those stories. Even when there are a 1000 other things that seem equally necessary. I'm happier, and those around me are happier, when I've made the time to recognize the stories and give them their due. 
-Thea
Wow. This is some serious professional mom work here! Thanks for reminding us we're not alone in the plot twists of parenthood. And bravo on not losing the week, even though many of us would have been tempted to throw in the towel that fateful morning of not being on the camp list!
-Julie