I recently attended a writing workshop sponsored in New York City – my annual effort at professional development.  It was a great day.  I met other writers, many of whom are also seeking to land an agent, desperate as I am to find someone else to validate their dreams of authorship.  It felt like group therapy, talking to all these other people who are walking the same path, encountering the same hurdles, worrying the same questions on the finer points of query letter etiquette.  
The seminars were really useful too; I jotted down pages of notes on everything from social media management to revision techniques, and, of course, on finding the elusive agent. Speaking of whom, the workshop had several agents on-hand, spending their Saturday leading the seminars and fielding pitch after pitch from hopeful authors (like yours truly) willing to pay $30 for 10 minutes of the agent's one-on-one time (instead of just querying them for free – more on this in a future post.) 
Three weeks on, I've gotten a kind but entirely unhelpful rejection from one of the agents I spoke with, and I'm still waiting in the usual interminable purgatory for the other agent I met. But while I've been waiting, I've struck up a number of new online friendships with some of the authors I chatted with at the workshop. One of these new writer friends began venting about the fact she hadn't heard back from the agents she queried after ONE WEEK.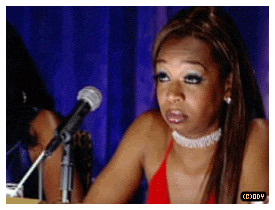 Now, I'm not a fan of the way this whole find-an-agent system works.  It seems overwhelming to the agents and unnecessarily anxiety- and depression-inducing on the author.  But I get that this is the system that we have, a direct result of supply outstripping demand, and that agents are humans too. Having just surrendered a Saturday away from their friends and family to field the same questions they've probably heard 100,000 times before, they may need another couple (dozen) of weekends to get around to actually reading what we were all only too happy to send them within minutes of getting their nods.  I mean, everyone deserves a weekend.  
I tried my best to convey this to my new writer friend, but I could feel her resentment dripping off my screen, impervious to my attempts at humanism. That's the problem with resentment, though. It's a cumulative condition, built a hair's width at a time, until you've got a wretched, snarling beast on your hands.
Continue reading

"Give me Liberty!"